IDEAL Office Furniture will be adding new testimonials over the coming weeks. This is a valuable way that we can guage how we can improve our service and also acknowledge some of the companies that have supported our business over recent months.

"Just to say thank you for fixing the order, we received the lockers today. Really appreciate your professionalism and efficient service. And the delivery company that you use, the delivery man is very nice, very well mannered and helpful. Just wanted to pass this on as you probably only ever hear complaints... so thanks".

Kerrie Van Polanen - ISIS Primary Care

"Hi Mark, Quick note of thanks for the prompt supply of office furniture. I visited your Bella Vista site on a Friday and got prices and information I was after. Went and measured up and phoned order in on Monday. Had a number of questions that were promptly answered. The furniture was for my home office and I did not expect delivery so fast, on the same day I placed the order. I was not home at the time the person making delivery arrived. He called and on my requested left items for me. Mark, I was very impressed with the service IDEAL Office Furniture provided. As a business owner, I have dealt with other office furniture suppliers before, and have not had such a positive outcome. My only regret is not dealing with IDEAL before, but will consider IDEAL first next time our Seven Hills office requires furniture".
Mark Costello - Director - Quartermaster Australia Pty Ltd
"I would like to take this opportunity to thank Emily for the service she has provided me over the past fortnight to meet the timeline of Mandoe's move to Level 19. After my first phone call, Emily showed initiative by providing me up to date information on arrival of goods and when this information was not available advised she would have answers the next working day. This type of customer service reflects positively on the Ideal Office Furniture brand and certainly contributed to a smooth office move for Mandoe. Please pass on my thanks to Emily for her assistance"

Dean Masters - Office Manager - Mandoe Media

"I just want to start this testimonial by saying the Moon Tub Lounge Chairs look amazing in our reception! I was
referred to IDEAL Office Furniture and was impressed straight away. Also want to thank Joanna for taking me around the showroom and quickly organising the order and delivery on such short notice. I will defiantly be referring IDEAL Office Furniture as the place to go for office furniture"
David D'Urso - Operations Manager - AVANT Constructions
"Dear Mark, just wanted to say thank you for the amazing service your company offers. It's so easy to organise our office furniture needs as your staff are prompt, attentive and nothing is ever too much hassle. They are always willing to take the time needed to make sure our every need is attended to from ordering, delivery and installation and a final contact to make sure everything meets expectations – so refreshing to see such personalised service. " I really mean this – it's so easy to deal with your company".
Jane Thorpe - Operations Manager Reggio Emilia Early Learning Centres
"Hey Eliza, Just wanted to say a very big thank you! Received the chair and looks great....thank you for such quick delivery. Its been refreshingly great to deal with people who deliver above and beyond expectations. Thanks again."
Anthony Boulos - Domestic Customer
"It is always a pleasure calling the team at Ideal Office Furniture as they make me I feel like one of the family. They are very good at supplying what you need, especially when I have an order that is a little bit out of the ordinary, Mark will always find a way to make it happen. Nothing is too much trouble, even for small orders Mark is happy to fulfil our requirements. I would happily recommend Ideal Office Furniture to anyone who is looking for quality at a fair price."

Jane Scally - ACARA - Australian Curriculum, Assessment and Reporting (2nd August 2012)
"Dear Mark, we were very happy with the service we received, being able to order online and receive the items quickly was terrific given how busy our school is. The items we purchased are high quality and will serve our school well. Many Thanks!"


Mr Ashley Evans - McKinnon Secondary College
"Hello Joanna, Mark and Eliza. Just a quick note to thank you for the delivery of the 60 chairs all upholstered in colours that suited our requirements. I am exceptionally happy with the quality and short lead time from order to delivery. It has certainly changed our office environment into the desired fun, but professional feel we were looking for. Even with the small hiccup where the delivery driver initially arrived at the wrong address, he still greeted me with a smile and was prompt in his delivery. Thank you to all."
Tammy Scollo - Novo Rail Alliance
"It is with our pleasure to provide the following testimonial. IOF provided a high standard of customer service and the team on the telephones were able to answer any queries promptly. The products were competitively priced,
and we were grateful for their quick turnaround time from order to delivery."

Jane Harris - The Body Shop



"Mark and his team at Ideal Office Furniture have provided nothing short of 5 star service to The University of Notre Dame Australia to all campuses throughout the east coast of Australia. Every product from mobile whiteboards to room dividers to commercial rubbish bins to boardroom tables to filing cabinets have been
the highest of quality at very competitive prices. Often when confronted by a strict budget, Mark has been
able to offer many product solutions to assist the procurement process and deliver ahead of promised schedule both to inner Sydney city locations and rural areas of NSW and Victoria. IOF is a preferred supplier and will continue as a professional business partner for many years to come."

Hunter English - The University of Notre Dame



"Ideal Furniture has supplied all furniture for Protek's head office and has been the preferred supplier for all interior fit outs within the majority of Protek's refurbishment projects for the past 3 years. IOF have been an efficient and reliable contractor and is a company that Protek can depend on to deliver quality workmanship, service and economic value. Protek recommends their products and services nationwide and looks forward to dealing with Mark for many years to come."

Nico Mutig - Director Protek Australia Pty Ltd



"Moving office and purchasing new furniture can be one of the most frustrating, costly and time-consuming exercises a company ever goes through. But not if you have the opportunity to use the resources of a company such as IDEAL Office Furniture! We came across IDEAL Office Furniture after surfing the web extensively in search of a value-for-money way to fit out our new office in the Sydney CBD. Not only did we find a supplier with great prices, but one that offered a fantastic range of sleek
leading-edge products, fabulous customer service, follow up and support. Indeed, Mark
and Joanna at IDEAL became more of a partner for us as we fitted out our new office over a 2-3
month period. Nothing was ever too much of a problem - and everything they recommended was of
the highest quality. I would rate IDEAL as one of the best suppliers I have ever worked with – and would
strongly recommend them to anyone looking to purchase new furniture, fit-out an office or simply
replace some existing pieces. IDEAL is ideal!"

Chris Gray - ICON International Communications



"I first found Ideal Office Furniture back in January 2010 while looking for new ergonomic chairs for our Sydney head office. We spoke with Mark and he was only too happy to offer a variety of options which met our original brief. We have since ordered almost 50 chairs and have been very happy with the service and product. Their product knowledge, service and speed of delivery is fantastic and we would be more than
happy to recommend Ideal Office Furniture."

Sabrina Roccazzella - QUANTIUM



"When I was researching the internet for furniture and related items for our new Conference Room at our Resort in Papua New Guinea, I settled on IOF and was contacted immediately by Mark. His advice was invaluable and we came in on budget. The selected items were despatched to Papua New Guinea and arrived in perfect condition - no mean feat! It was a delightful experience to have such professional service."

Jennifer Fisher - Rapopo Plantation Resort, PNG



"When I was fitting out my new cafe, I contacted Mark from Ideal Office Furniture. The advice and knowledge that he offered was priceless. His team were able to arrange custom made furniture as well which suited us as the use of space was important. It was great to deal with a company that followed through with their promises. The sales team maintained contact with us throughout the process and the stock was delivered when they told us it would be."

Peter King - Petes Place Cafe


"It is with pleasure that St Josephs forward to you the following testimonial."

"Whilst searching for room dividers on the Internet, we discovered Ideal Office Furniture. My first
contact with Mark was by phone and I found him to be very professional and only too happy to visit St Josephs and discuss colours and sizes that would be suitable for our conference rooms. Ideal Office Furniture has been a pleasure to deal with and the service is prompt and efficient."

Heather Edwards - St. Josephs Baulkham Hills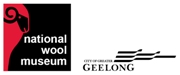 "We recently purchased folding tables from Ideal Office Furniture for the National Wool Museum's
function facilities, and can thoroughly recommend the product. The service and timely response from
Mark was exceptional - nothing was too much bother and advice and samples were provided immediately on request. Both staff and customers have commented very favourably on the new tables and the flexibility and ease of use is outstanding. Many thanks to Mark and the team!"

Lynn Walters - National Wool Museum (City of Greater Geelong)



"StyleTread Shoes, Australia's largest online shoe retailer have been dealing with IOF since our business started in October 2010. Our 1st purchase was 15 tables and chairs and since then we have purchased approx 60 tables and chairs and all office furniture required throughout our business. I have always found Mark a pleasure to deal with and the service has been outstanding.
I would have no hesitation in recommending IOF to any perspective customers."

Mark Wood - Styletread Pty Ltd
"Delonghi Australia has been using IOF from the day they started business. We had been dealing with Mark previously and found him a great sales person who did what he promised and always followed through. Now in his own business what a great attitude for us the customer. Delonghi Australia calls on IOF knowing they quote, supply and deliver what we need at very competitive pricing and in some cases they delivered yesterday as requested."

Glenda Farin - DELONGHI AUSTRALIA PTY LIMITED
"I discovered Ideal Office Furniture while on the hunt for an urgent replacement of 3 office chairs for our sales staff. Via telephone, I was introduced to Mark who was able to advise a suitable product to suit our requirements and, most importantly, our budget. Delivery was met the very next day and we were so pleased with Mark's service and quality product we called and ordered 4 more the very next day!"
Leonie Smith - Tridonic Australia Pty Ltd



"Crest has had an association with Mark @ Ideal since they began in Norwest Business Park 5 years ago.
The staff at IOF are always professional and very prompt when we require a new piece of office furniture. We can recommend their products and services to any business, whether it be local or Australia wide!"

Graeme Langlands - Crest Air Conditioning

View All Testimonials